Meet Our Team
Samuel Rafalin M.D., F.A.C.O.G
Dr. Samuel Rafalin is Board Certified in Obstetrics and Gynecology and is a Fellow of The American College of Obstetrics and Gynecology.   He has been providing OB/GYN care in New York City since finishing his residency in Obstetrics and Gynecology at Lenox Hill Hospital.  He is a Graduate of Brandeis University followed by New York Medical College.
This foundation has allowed him to provide his patients with full-scope obstetrical and gynecologic care, including routine and complex prenatal care, routine and complex gynecology, gynecologic surgery, and minimally invasive surgery.  During his residency he received the Marvin Zuckerman prize for surgical excellence.
Prior to starting Central Park South Obstetrics and Gynecology Associates, Dr. Rafalin provided care specializing in obstetrics, gynecology, and family planning. He is comfortable providing the full range of OB/GYN care from routine prenatal and gynecologic care to complex pregnancies and gynecologic surgical interventions.
Dr. Rafalin provides care in a compassionate, warm, and approachable manner.  His fluency in English and Spanish and his proficiency in French and Hebrew allow him to care and communicate with a wide range of patients.  He is sought out by patients from all over the world.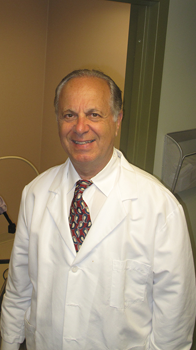 Richard Lumiere M.D. F.A.C.O.G 
Dr.  Richard  Lumiere  is board  certified in  Obstetrics  and Gynecology and  has  been providing integrated, compassionate  women's healthcare for over 30 years.  After receiving his BA from Cornell University, he went on to Medical School at Cornell University Medical College. He completed his residency at New York Hospital and Lenox Hill Hospital.  Dr. Lumiere is fluent in English and French.  His vast experience allows him to continue to provide excellent personalized women's  healthcare.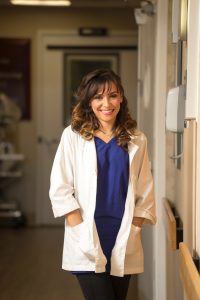 Suheily Tise, MSN, WHNP-BC
Suheily Tise is a Board Certified Women's Health Nurse Practitioner. Since becoming a registered nurse in 2008, her work history includes 10 years of practical experience as a registered nurse and other roles in maternal-child, women's-health-related positions, as well as assisting in the operating room, delivering comprehensive health care to women throughout the lifespan. She earned her Master's in Women's Health from the Rutgers School of Nursing in 2016.
She is passionate about delivering compassionate high quality individualized care to all women with an emphasis on disease prevention, reproductive and gynecologic health needs. Suheily is fluent in English and Spanish.